1.26.7 : BoA : Audio update.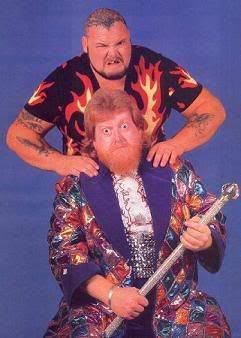 (Excerpted from this week's binnall report)
I've been saying for the past couple of weeks that I've had the feeling that we were about a week behind where we wanted to be for the return of BoA : Audio. And, as our planned return got closer and closer, that feeling never quite went away.
So ... I've decided to call a last minute audible and reset the return date for BoA : Audio to
2.3.7 (i.e. next Saturday)
.
Luckily for us, we aren't beholden to a hard and fast deadline and can pretty much make the rules up as we go along. BoA : Audio is committed to providing quality stuff and would rather take our time, catch up to where we should be, and produce strong esoteric radio instead of being forced to half ass it in order to make a deadline which we set up in the first place.
As such, the schedule now looks like this ...
1.29.7 (Monday)
:: BoA : Audio second half teaser, featuring a sampling of some of our upcoming guests.
1.31.7 (Wednesday)
:: Full schedule for February unveiled @ binnallofamerica.com.
2.3.7
(Next Saturday) ::
John Greenewald (Part 1 of 2)
The creator of
blackvault.com
and Ufology's great young hope, John Greenewald comes to BoA : Audio for an extended conversation. In our first half installment, we'll be discussing blackvault.com, it's massive document archive, the ins and outs of the FOIA, the government's reaction to John's work, and tons more regarding the esoteric institution known as blackvault.com.
His website is, of course,
blackvault.com
So be sure to join us next week when we kick off the second half of underground esoteric radio known to those in the know as BoA : Audio.
Labels: binnall report, BoA : Audio